Meet The Fellows: Sahirah Johnson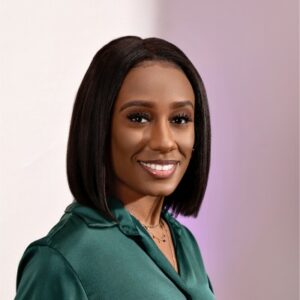 "Storytelling is among the oldest forms of communication."
Sahirah is a digital storyteller and believes that if you can tell a relevant, targeted, and trending story, the whole world will share it. Through her wide range of search expertise as an SEM/SEO Sr. Manager, Sahirah uses her skills to take the existing digital presence at Nasdaq to a new level.
Sahirah attended NYU, receiving her Master's in Integrated Marketing – Marketing analytics. Over the past six years, she has focused her career on editorial strategy and SEO/SEM across various industries. This has included multiple agencies and in-house companies such as Fox News and J.P Morgan.
Outside of work, Sahirah is an Adjunct Professor at the University of Miami, where she teaches search and enjoys trying new restaurants across NYU. Sahirah is excited to participate in the 2022-2034 Advertising Club of NY imPART Women's
Fellowship executive and leadership program.
--
The i'mPART Women's Fellowship, created in 2016, made a commitment of $100K annually to retain more diverse talent and promote more women into leadership positions. Now in its sixth year, the program has expanded from helping 10 to over 50 women pursue their goals and elevate their executive presence – providing more access, tools, & nurturing necessary for them to grow and thrive in all aspects of our industry.
Each Fellow receives:
All-expense registrations for industry conferences including but not limited to: ADCOLOR, Advertising WEEK NY, ANA, BE Women of Power Summit, 3% Movement Conference, SXSW, Fast Company Innovation Festival, CultureCon
·         Educational workshops, webinars and master classes
·         1:1 Executive Coaching
·         Neuro-assessments to determine strengths
·         Monthly night school with PwC Executive Training Program
·         Executive Salon Series fostering mentor connections and high-level networking opportunities
·         1-year AD Club of NY membership
·         Access to the industries top leaders
Learn more about the Foundation's dedication to fostering the talent pipeline here!