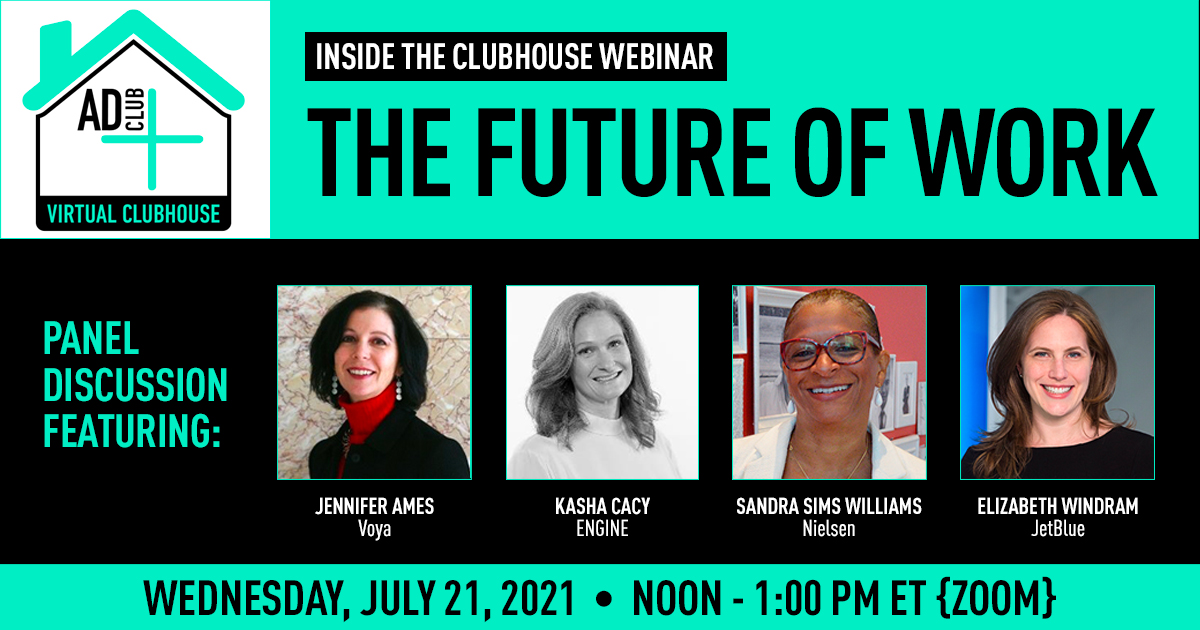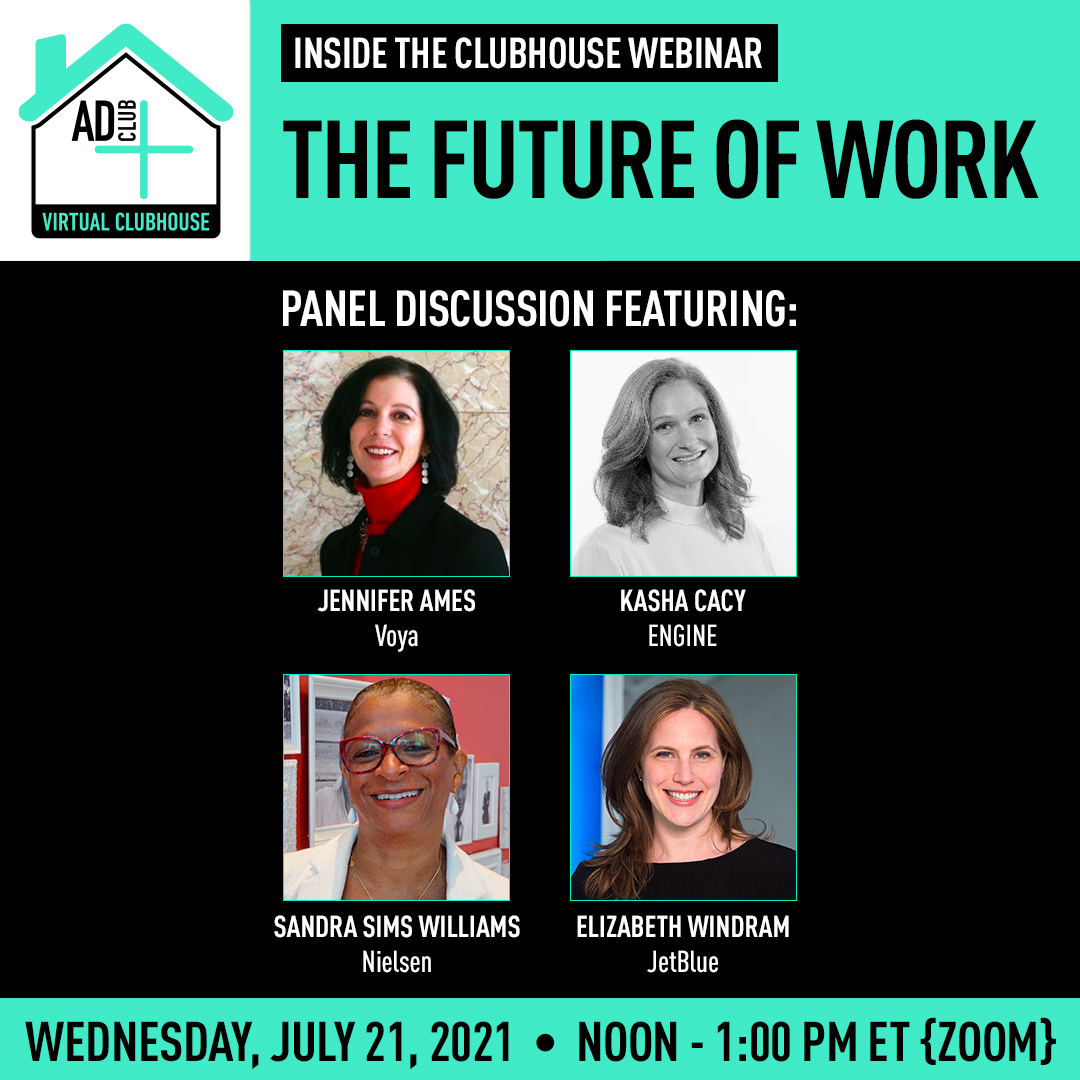 Inside the Clubhouse: Future of Work
Wednesday, July 21, 2021
Location: Zoom Webinar; Time: 12:00-1:00pm
As COVID-19 vaccinations continue to increase and states loosen restrictions company leaders are now tasked with re-opening strategies.
Please join the AD Club of New York and Cassandra for a deeper dive into industry leaders' insights on the future of work.
Featuring:
Jennifer Ames, VP of Employee Relations, Voya
Sandra Sims Williams, Chief Diversity Officer, Nielsen
Elizabeth Windram, VP, Marketing, JetBlue
Moderated by: Kasha Cacy, Global Chief Executive Officer, ENGINE 
Click below to see how you can participate and RSVP for our live Anniversary Celebration.
125th Anniversary Time Capsule & Celebration - The Advertising Club of New York