The Verticals: Finance 2019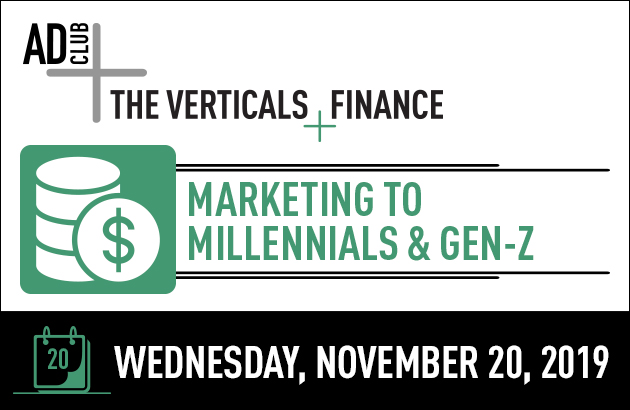 The Verticals: Finance
Marketing to Millennials & GenZ
Nov. 20, 2019
Location: Helen Mills, 137-139 West 26th Street, NYC
Time: 8:30-10:30am
There is a massive shift within the financial landscape as younger generations demand disruption and force marketers to tackle their modern expectations of today's brands. Traditional financial institutions are tasked with engaging tech-savvy millennial consumers, while newly-emerging finance brands must work  to adopt a compelling brand voice. On top of all of this, the entire industry is challenged to address concerns over trust and accountability, data privacy, and stances on social issues. Join our panel of experts for a conversation on navigating this new world of finance.
Industry Overview:
Nadia Masri, Founder & CEO, Perksy
Panel Discussion Moderated By:
John Piontkowski, VP, Industry Leader-Financial Services, Verizon Media
Featuring:
Leif Abraham, Co-CEO, Public.com
Catherine Rose, Head of Brand, Chase Card Services
Stacy Styles, VP, Consumer Insights, Mastercard
A special thanks to our Association Partner, The Financial Communications Society!
Design and Print Partners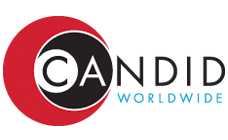 Candid Litho was established in 1956 and promptly became one of Manhattans most preeminent printing and graphic arts companies. Headquartered on Hudson Street in New York City's Soho neighborhood Candid Litho provided high-end print work to the city's top companies. In 2006 current owners Howard and Scott Weinstein began their expansion into Long Island to house more cutting edge equipment and to increase their production capabilities. In June of 2013 Candid Litho, with the acquisition of its Las Vegas facility, expanded into the large format (Out Of Home) printing industry and Candid Worldwide was created. The Candid team provides a wide range of services including: design creation/ development, spec verification, creative approval, project management, printing, logistics, shipping, materials tracking and posting verification. Today we are an innovative all-inclusive solutions provider bringing print excellence to every market.