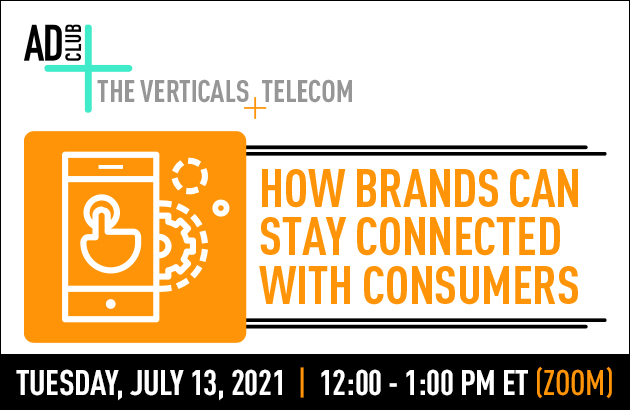 The Verticals: Telecom
How Brands Can Stay Connected with Consumers
Tuesday, July 13, 2021
Location: Zoom Webinar; Time: 12:00-1:00pm
Digital transformation is accelerating rapidly within the Telecom industry which driven by 5G advancements and increased media consumption by consumers. Increased accessibility, connectivity, and speed provide new opportunities for brands to connect with consumers.
As digital media consumption increases so does digital ad spend. Telecom advertising spend globally rose from $17.8 billion in 2020 to $18.7 billion in 2021, and predictions are showing a pre-pandemic level of $19.5 billion in 2022.
During this event, we will provide insights and discuss which media tactics brands plan to implement to stay connected with their mobile-first consumers. We will also showcase how mobile user behavior has evolved in 2021 by carrier, and we will share which Telecom trends marketers should be aware of.
Featuring:
-Alex Florio, Sales Director, Ogury
-Lisa Pickles, Senior Director, Media, Comcast/Xfinity