The Washington Post's new collaboration with Barbie focuses on empathy, grants unlimited digital access to journalism
The Washington Post's new collaboration with Barbie focuses on empathy, grants unlimited digital access to journalism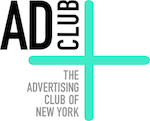 To celebrate the importance of empathy, WP Creative Group partnered with Barbie to release The Empathy Issue, a robust collection of Post stories curated by Barbie that illustrate how people care about one another. As part of a broader collaboration between The Washington Post and Barbie, Barbie is also providing thousands of readers with free digital access to The Post.
"As brands shift their strategies during this rapidly changing media landscape, helping advertisers use their voice to communicate with authenticity has emerged as a strength for us. Consumers have different expectations, and we've been able to guide brands to understand them better and make a connection," said Joy Robins, Chief Revenue Officer at The Post. "Uniquely showcasing a company's purpose and values is core to our mission, and we're thrilled to work with Barbie to create this experience for readers."
Wanting to learn more about the benefits of doll play, Barbie teamed up with neuroscientists from Cardiff University to collaborate on a new study. The peer-reviewed study, published in October 2020, used neuroimaging to show that playing with dolls, like Barbie, allows children to develop empathy and social processing skills, which are key determinants in kids' future emotional, academic, and social success, according to a Mattel spokesperson.
The spokesperson added, "When kids play with dolls, they learn to see the world from someone else's perspective, which in turn gives them the tools to develop empathy and make a positive impact in the world."
When visiting the specially designed Empathy Issue page, readers will find dozens of top news stories and trending articles selected by Barbie about good and positive occurrences around the country.
In addition, Barbie is offering readers a complimentary one-year premium subscription. Readers will be given unlimited digital access to The Washington Post and can share an additional subscription with someone else.
The program also includes a homepage ad takeover and ad units across mobile and desktop.