Icons, Rockstars, & Innovators – Thomas Drew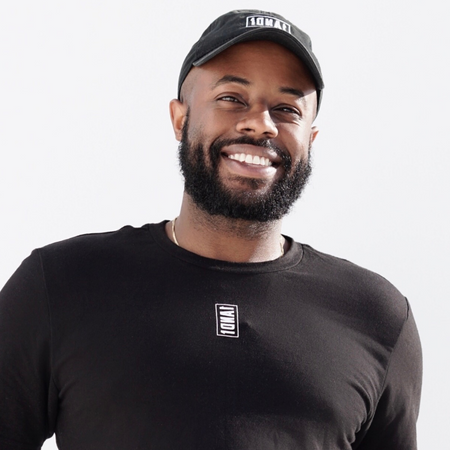 Thomas Drew, or "TDrew," is a driven entrepreneur, public speaker, and the Co-Founder and President of 1AND1 - a comprehensive platform that helps users improve their mental and physical well-being through expert-curated resources, daily content, technology-based tools and immersive experiences. He has experience in marketing and consulting, having previously run a division at a marketing agency in NYC, and then heading his own agency, 'Motus Agency.' His clients have included Samsung/Verizon, the US Army, and The St. James, Joseph Abboud among others. He successfully led a 7-figure budget and influencer strategy that sold out a Samsung product in 24 hours.
Drew is a proud graduate of Davenport University, where he earned his Bachelor's degree in Business Administration with a marketing concentration. He then moved to New York City to pursue a Master's degree in Strategic Communication from Columbia University with an emphasis on Brand Strategy. While at Columbia, he was chosen to be a Student Ambassador by the Dean.
His areas of expertise include: SEO & Content Marketing, Community Building, Branding (Strategy & Storytelling), Social Media (Growth Hacking, Ads, Content & Creator/Brand Monetization), Creative Problem Solving, and Public Speaking. He is very passionate about Entrepreneurship, Mental Health, Modern Wellness, Personal Development, Music, Creative Storytelling, Youth Development & Mentorship.