Meet The Fellows: Tolu Olojo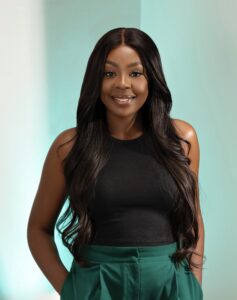 Tolu is a marketing professional with extensive experience in creating and executing high-impact go-to-market strategies. She has a demonstrated history of driving product growth through customer-centric marketing initiatives across Consumer Goods, Pharmaceutical and Technology industries. Currently, she works as a Global Product Marketing Manager at TikTok,
leading the global go-to-market strategy for eCommerce Ad solutions. Tolu has been instrumental in driving forward various product solutions from zero to one including the TikTok Commerce Integration and TikTok Shopping Partner Integration, which were successfully scaled across global markets. Tolu holds a MSc in International Marketing from King's College London.
Outside of work, you can find her expressing her creativity through photography. She is a frequent traveler and enjoys capturing cultural nuances through the lens.
"The imPART Women's Fellowship has given me the opportunity to build a community and connect with industry thought leaders."
---------
The i'mPART Women's Fellowship, created in 2016, made a commitment of $100K annually to retain more diverse talent and promote more women into leadership positions. Now in its sixth year, the program has expanded from helping 10 to over 50 women pursue their goals and elevate their executive presence – providing more access, tools, & nurturing necessary for them to grow and thrive in all aspects of our industry.
Each Fellow receives:
All-expense registrations for industry conferences including but not limited to: ADCOLOR, Advertising WEEK NY, ANA, BE Women of Power Summit, 3% Movement Conference, SXSW, Fast Company Innovation Festival, CultureCon
·         Educational workshops, webinars and master classes
·         1:1 Executive Coaching
·         Neuro-assessments to determine strengths
·         Monthly night school with PwC Executive Training Program
·         Executive Salon Series fostering mentor connections and high-level networking opportunities
·         1-year AD Club of NY membership
·         Access to the industries top leaders
Learn more about the Foundation's dedication to fostering the talent pipeline here!