UGG Uses Weather Triggers to Boost Purchase Intent for its New Collection

By Carlin Jessop, original post appears here.
In today's competitive marketing landscape, well-established brands are constantly searching for innovative ways to generate excitement and promote their new product launches, while finding innovative ways to connect with in-market buyers. Digital out-of-home (DOOH) technology offers cutting-edge capabilities that enable notable brands, like UGG, the opportunity to launch targeted campaigns that increase awareness and drive product sales.
The Challenge:
The iconic footwear brand, UGG, was looking to make a splash and debut its new collection of fashion-forward, rain-or-shine-ready styles that make a statement no matter the weather. With the goal of driving awareness, consideration and purchase intent, UGG partnered with Jellyfish and Vistar Media, to launch a highly targeted, programmatic DOOH campaign to reach consumers as they moved about in the physical world.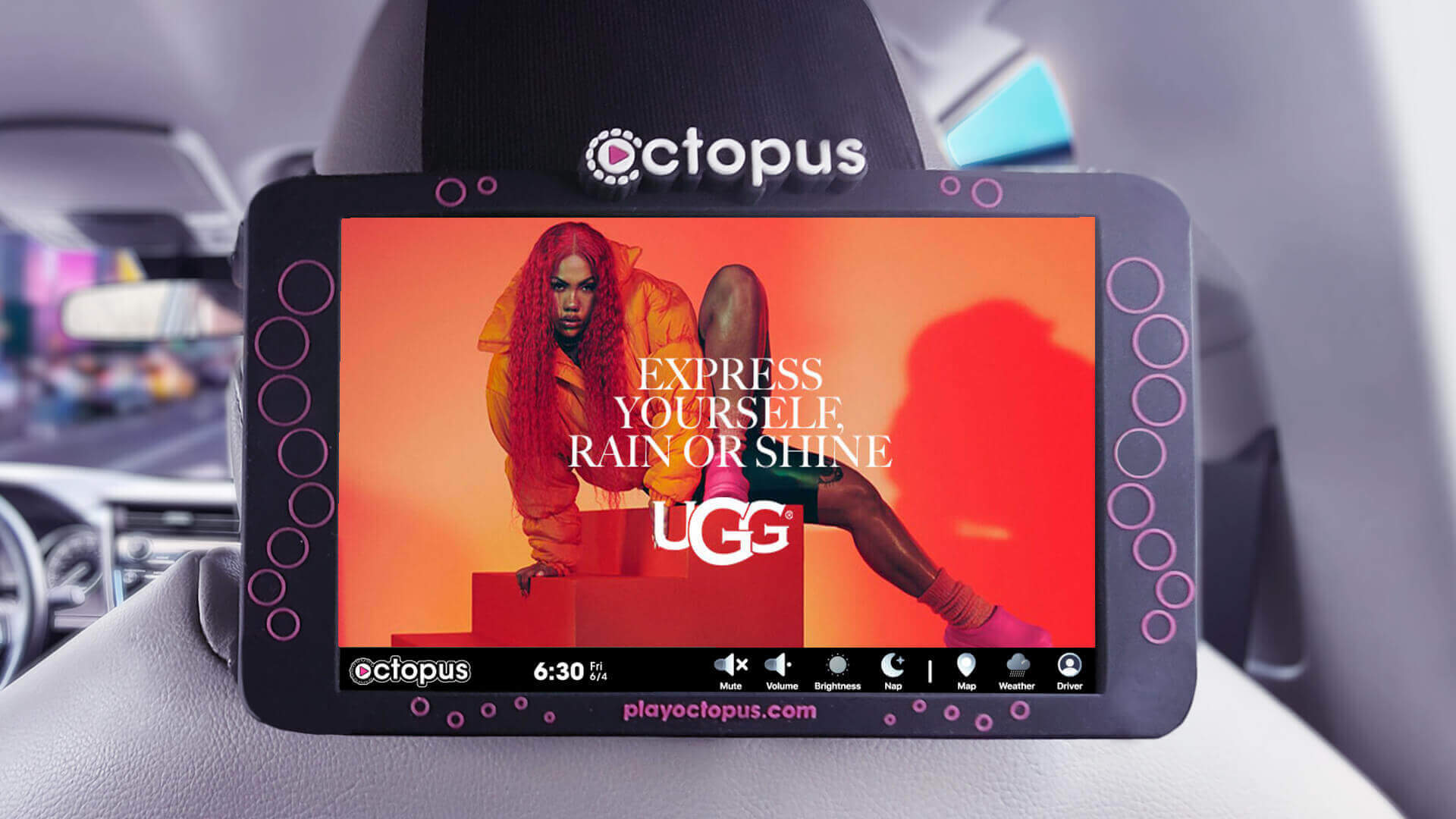 Our Strategy:
Utilizing Vistar's programmatic technology, the DOOH campaign ran across a variety of venue types across NYC and the Pacific Northwest. To enhance DOOH messaging and reach consumers at opportune moments, UGG activated proximity targeting within a 1-mile radius of the UGG flagship store in New York City.
As part of the campaign strategy, Vistar collaborated with IBM Watson Advertising to implement weather trigger targeting. This technology enables marketers to accurately predict shopping behaviors and engage on-the-go consumers with relevant messaging at key moments when weather conditions could impact their buying decisions. UGG capitalized on this innovative targeting solution to ensure that DOOH media appeared on relevant screens when current and forecasted weather conditions over-indexed for rain – further amplifying their Rain-or-Shine messaging.
To maximize the impact of their campaign, UGG utilized Vistar Media's device ID passback solution to retarget consumers who were exposed to their DOOH ads across other channels.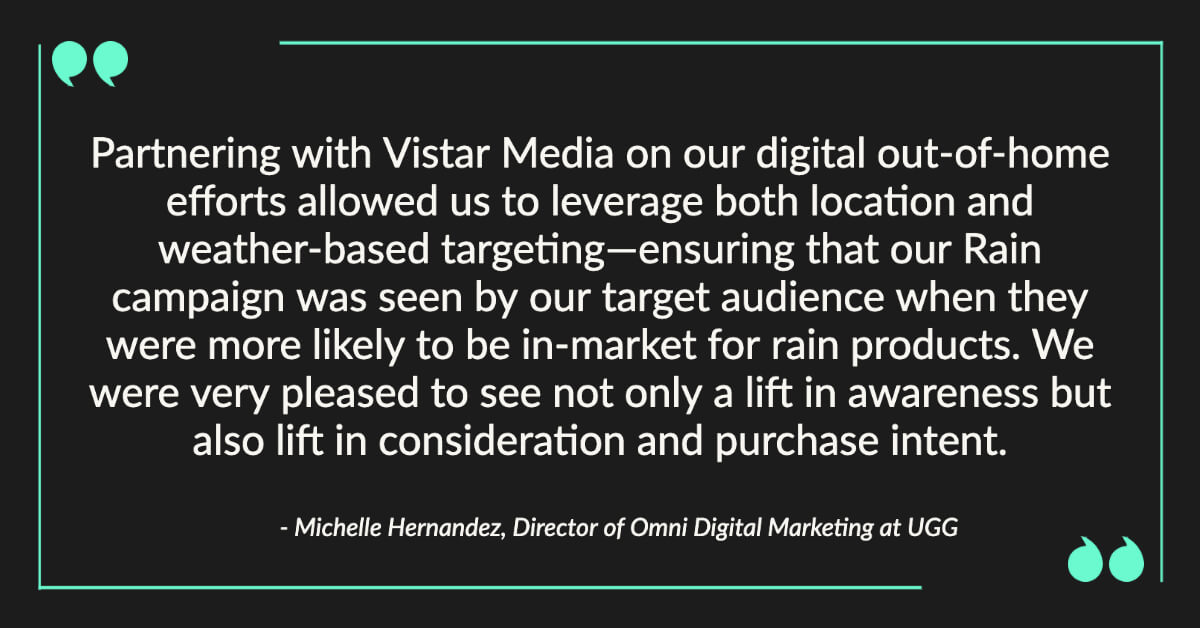 Campaign Results:
A measurement study showed that the DOOH campaign drove a 6% lift in purchase intent for the UGG Rain collection – an impressive feat for an already established brand with a strong presence in the marketplace. Further, UGG achieved a lift in awareness across all age ranges, with the greatest lift seen across adults ages 25-34. As a result of this campaign's success, UGG was selected as a finalist for The Drum Awards for OOH.
To view UGG's entire strategy, tactics and results, download the case study below.