WHY PITCH WORK IS THE BEST WORK.
From Justin Ebert and Niraj Zaveri, Executive Creative Directors at VMLY&R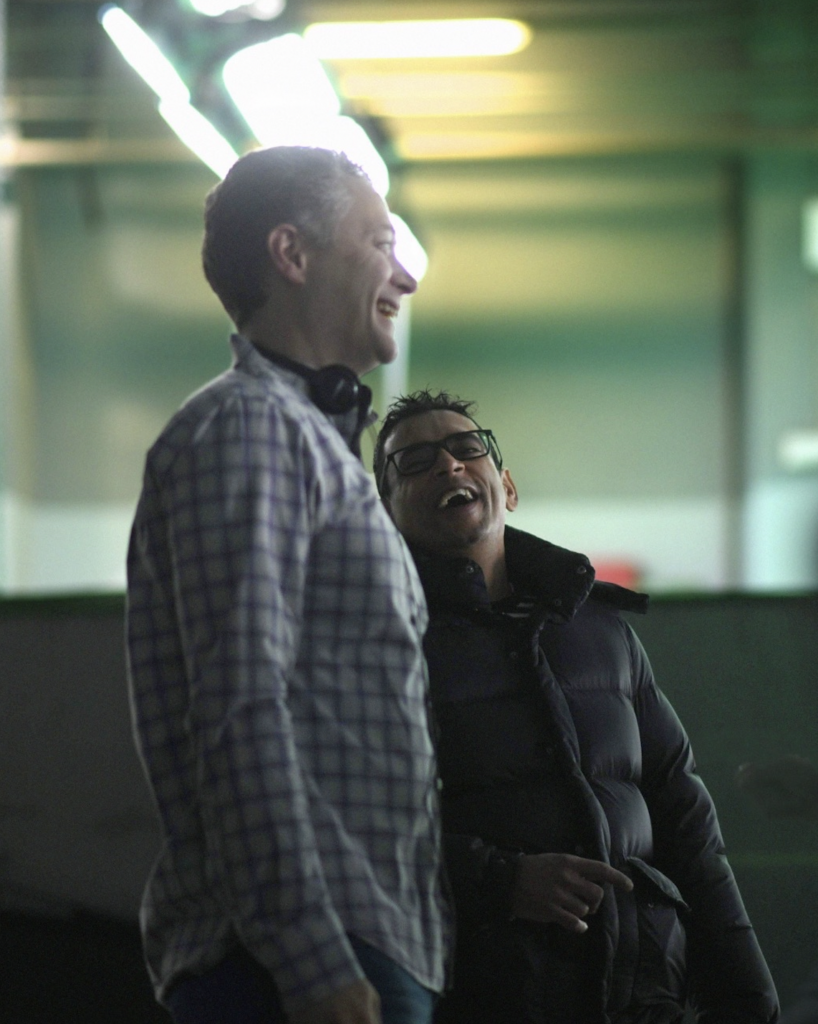 Recently, the unthinkable happened to us. 
We pitched a global piece of business. And we won. (But that's not the unthinkable part.) It's that the work that won us the pitch is the work they're actually going to make. With really no changes. 
Who does that? No one. 
But that got us thinking. Why not? 
Pitch work is arguably the best work you'll ever get from an agency. It represents the maximum effort they'll probably ever give you. 
So how come it's so rare that anyone ever buys it? In most pitches we've been involved in (and the small group of creatives we polled for this article) the agency wins the business. Then the client scraps the work that won it, and starts fresh on something new. Or, perhaps more aptly put, something that feels more like whatever they ran before. 
Which is crazy. When you hand your agencies your RFP, the agency always put their best minds on it. From planning to account to comms to social to (of course) creative, they all come together, frothing at the mouth, to win your business. Which means they give it everything they've got. And the best part is, they're completely unencumbered by your history, your ruts, or any of the baggage that would corrupt the overall message.
The agency is looking at you (or your product, your service or whatever it is you're shilling) through the eyes of a wide-eyed consumer. They're excited. They're enthusiastic. They see you for who you are. Or better yet – who the world wants you to be. 
Then they give you work based on this unvarnished and totally honest viewpoint. And they're gonna serve it up to you in the most simple, creative and articulate way possible. It's like having a focus group design your ads – but they actually know what they're doing. 
And yes — it might be different than what you're used to. Hell, it should be. You're looking for a new agency, right? You need that fresh perspective. You're asking to be reinvented. So take a good, hard look at the creative in those first meetings. Some very passionate people are handing you a mirror and showing you a new haircut. One that probably fits your face better. And they put a lot of effort into it. 
So don't dismiss it. 
Instead, lean into it. Expect that the work they present is what you're going to run. So give your agency everything they need to craft a real campaign right from the get go. Then…let them do their thing. Let them interpret who you are. And show you who you should be. And when you see the work in that very first creative meeting, allow yourself to evaluate it through the eyes of a consumer who knows nothing about you. That's the best, most valuable part of the pitch process. You get to see yourself in a whole new light. You might (should) be surprised by what you see. And you should kind of fall in love with the product you've probably been selling for years all over again. 
So don't waste time giving an agency who's already spent weeks or months gleefully finding a way to show your best self some new brief that drags them (and you) back to where you've been. In most cases, the work is not gonna get better. Just more familiar. And if familiar is what you want, just ask for a new team, not a new agency. It'll save everyone time. (And it'll save you money.) 
And remember to pay close attention to that pitch work. If you like it, you really can't go wrong with it. And if you run it, you might just start to like your business a little bit more. (And your agency will fucking love you for it.)