Future of E-Commerce: AI & Web3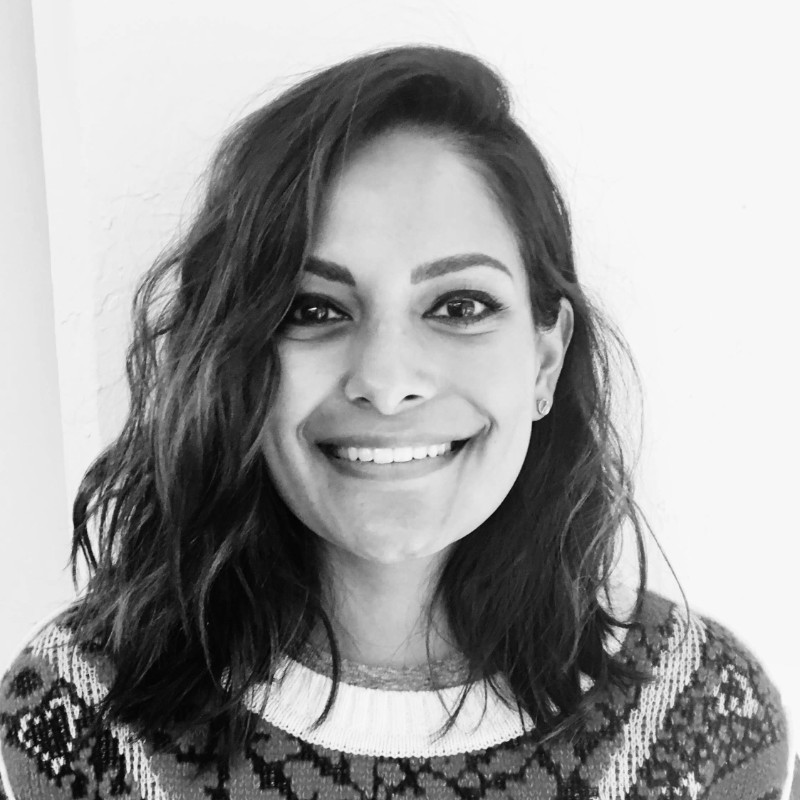 Q&A With Pooja Daphtary, Director, Integrated Production, NA at Momentum Worldwide
The world is moving into a mostly digital world, especially since the global pandemic – What is your brand/company's strategy in continuing with an "e-commerce" using AI and Web3, based goal as we shift back into a "new normal" and back to in-person? 
Over the past year, we've started to get a better understanding of what our "new normal" is. From an experiential perspective, we're seeing the interest in getting back to in-person while still wanting to retain the convenience, access and scale that digital offers. This has shifted the focus to prioritizing hybrid events and bridging the in-person and online experiences.
On the e-commerce side, our team is continuing to work on making these transactional moments engaging and innovative experiences using emerging tech in a smart way that can be delivered at scale to all audiences. When looking at e-commerce in a more traditional sense, some of our work the past couple years has been focused on redefining the overall shopper experience and presenting it to both in-person and virtual audiences in a way that lets technologies such as AI and AR deliver augmented, data-driven and personalized experiences. We've also recently been exploring ways in which AR can tell deeper brand and creator stories through that e-commerce experience.
When talking about transactions in a broader sense and more at the value exchange level, we've been working with POAPs (a type of NFT) for a number of our experiences to provide digital collectibles as a way to reward participants and tokenize shared moments. Integrating these types of Web3 technologies into our experiences has helped build a natural bridge between live, in-person and digital experiences.
With recent studies sharing that AI will replace 7.5% of U.S agency jobs by 2030 – What initiatives is your brand/company taking to ensure your employees will be growing with this next phase of technology rather than feeling as if they are being pushed out of positions? 
The key for us is ensuring we continue to look at AI as a way to enhance our processes and not replace them. Operationally, we're incorporating the tools as they become more readily available and more appropriate for production processes. From an experiential perspective, we're constantly experimenting with ways to integrate AI into our work in a way that helps to add value to the experience without AI becoming the experience itself. For years we've said the tech isn't the experience, but rather a component that fuels the experience and takes it to the next level—and we're looking at AI with that same lens.
As a tool, we're looking at how AI can be utilized to provide thought starters, inspiration and guidance, but we're grounded in the belief that human intervention and evaluation is key. AI can be a tool that can aid in exploring creativity and solutions, but best-in-class work still comes from humans and technology working together.
Web3 has been a staple in having a more targeted approach to advertising – How is your agency/company/brand staying ahead of the trends and utilizing these newer concepts? (i.e. creating teams specific to these niche areas in tech)
As a company, we've always prioritized innovation and have dedicated teams exploring new and emerging trends while also brainstorming ways in which they can be weaved into the experiences we create. Ultimately, our goal has always been to provide engaging, memorable experiences.
We have an R&D approach to all Web3 technologies, and over the past couple years, we've seen that R&D come to fruition. Whether it's the POAPs we've introduced to American Express audiences, the Verizon 5G Stadium in Fortnite or the AI-driven traveling Coke Studio, our teams are constantly learning and testing ways we can integrate Web3 technologies to fuel and build upon experiences while delivering to the standard and caliber we've set.
*******
Authored by:
Pooja Daphtary is Director, Integrated Production, NA at Momentum Worldwide. She is a self-confessed organization nerd turned producer who has been with Momentum for over a decade. Pooja started at the agency right out of college as the EA to the ECD/CTO, and from there, joined the Integrated Production team, where she now sits as the Director of Integrated Production overseeing American Express. She loves finding smart ways to integrate technology into experiential concepts, with her passion of building out physical interactive installations. Outside of work, Pooja focuses most of her time on health/fitness, travel, hiking, watching as many crime procedural dramas as possible, and renovating her very 1970s house.