"Al mal tiempo buena cara"- With bad weather, wear a happy face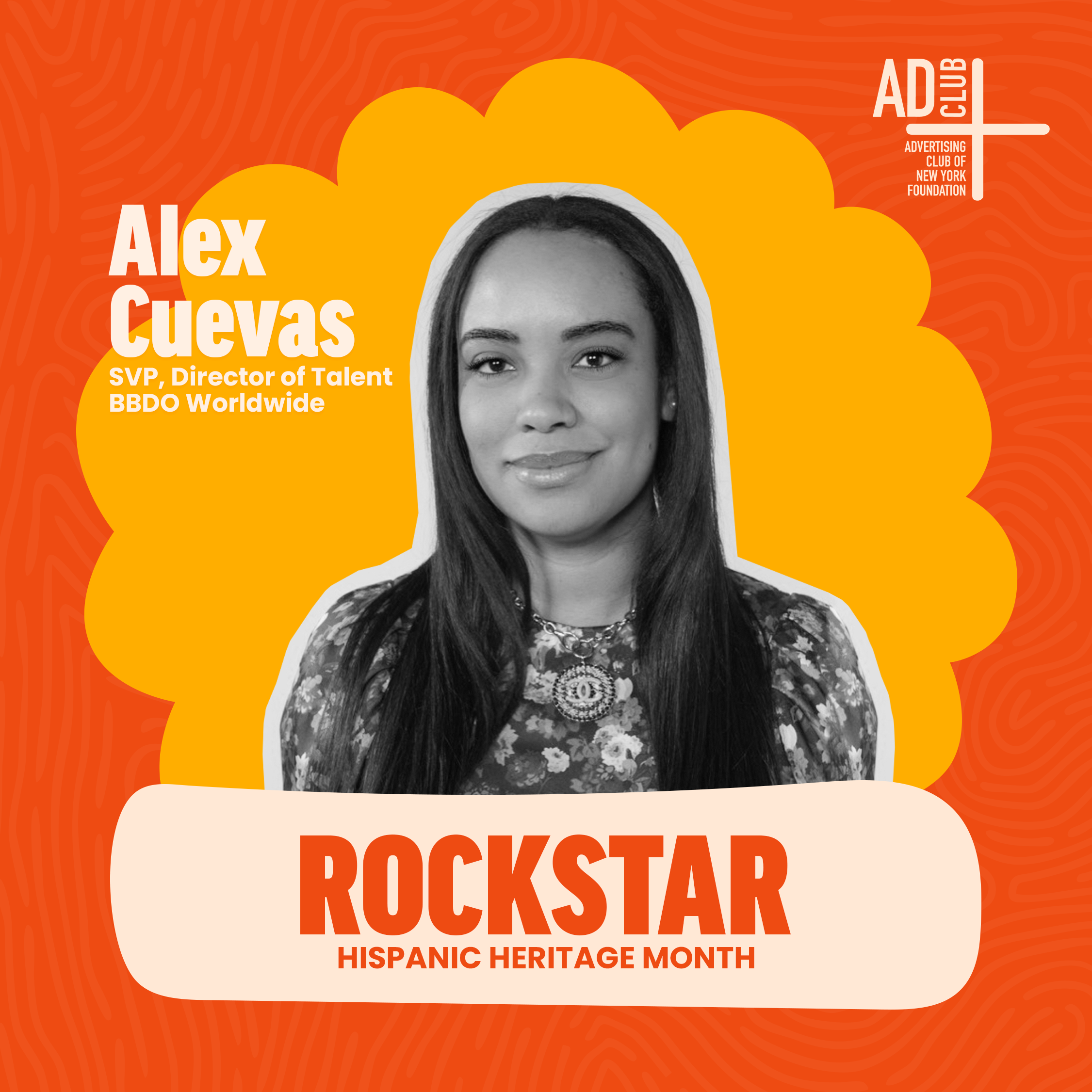 A people champion, Alex Cuevas is passionate about the entire employee experience and ensuring the road for talent within the advertising industry is equitable and inclusive at all levels. Alex currently serves as Senior Vice President, Director of Talent at BBDO North America leading recruitment and retention efforts for the world's most awarded advertising agency. Her focus in partnership with Chief Creative Officer for North America, Luiz Sanches, is continuing to bring the best and brightest creative talent to the network while keeping diversity at the forefront.
Her passion for mentoring is highlighted as Co-President of holding company Omnicom's largest female employee resource group, Omniwomen New York. Her efforts have fostered networking and career opportunities while developing the female leaders of tomorrow for more than 5,000 members. In this role Alex and her team continue their dedication to cultivating and retaining the strongest female talent in the advertising and media industry while in parallel, introducing career opportunities to high school and college students. As a DEI professional, Alex continues to play an instrumental role in the organization's OPEN 2.0 plan, the driving force for achieving systemic change across the global network.
Alex began her career in advertising at DDB Worldwide, where she unlocked her passion for the creative business. Previously, she served as Director of Talent and Recruitment at DDB New York, where she was able to significantly increase the recruitment and retention of diverse talent. While at DDB, she was involved in the creation of global career development programs including The Phyllis Project, a global creative initiative committed to increasing the number of female creative leaders in the network, and a High-Performance Lab for rising mid-level talent.